With the economic recovery not yet in full swing, businesses are increasing looking toward government contracts to fill the gap. No matter how you feel politically, pursuing government work may make sense, particularly if you are a small or medium business. The federal government is the country's largest consumer of goods and services. According to the U.S. Small Business Administration (SBA), the federal government spent more than $93 billion last year on prime contracts with small businesses.Have a look at Federal Processing Registry Forum for more info on this.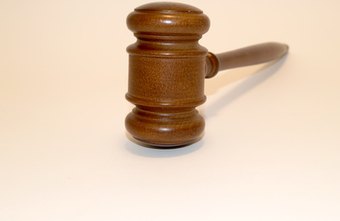 However, the SBA warns that the money isn't easy. Becoming a government contractor take time and involves many steps just to qualify to make bids. Like any market, you must consider if it's right for your business and you have the infrastructure to manage the process, from qualifying to be eligible to bid on government contracts, to submitting proposals and performing the work. A good first step is going to the SBA's web site to learn more. The SBA has an Office of Government Contracting and Business Development to assist small businesses.
Reviewing Business Systems
The next step is examining your business to make sure government contracts fit with your business plan, and ensuring that you have the resources to take this work on. Pay particular attention to your business software. If you have separate systems for accounting, project management and logistics, you may have gaps in managing all the details involved in government contracts. If this is an area of concern, you may want to consider implementing a different system. This may not be as cost-prohibitive as it sounds. This is an excellent opportunity to consider cloud computing, where you work with a technology services provider to have a system hosted externally and available through the Internet.
Microsoft Offer on Dynamics SL
For small businesses that are government contractors, or businesses that are just entering this space, Microsoft is offering a special promotion for Microsoft Dynamics SL, Microsoft's solution that combines accounting and project management functionality. Microsoft Dynamics SL helps project-driven organizations obtain reports and business analysis and is designed for such businesses as professional services, operations, field services and construction management. Because of this focus, it's a good option for businesses doing government contracting. Through March 10, 2010, Microsoft is offering up to a 20% discount for new customers that are registered in the Central Contractor Registration database or whose businesses are in these Standard Industrial Classification codes:
73xx: Business services not classified elsewhere (including, advertising, equipment rental, computer services and business services)
87xx: Engineering, accounting, research, management, and related services
89xx: Services not classified elsewhere